Flood Water Removal, Flooded Basement Restoration
24 Hour Emergency Water Damage Services
Carpet, Tile, & Grout Cleaning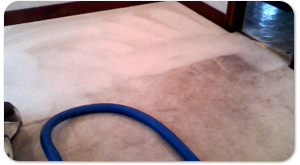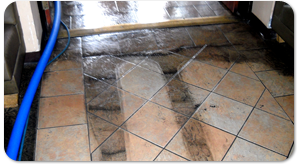 Carpet Cleaning in Metro Detroit
We've partnered with Macomb County's best carpet cleaning team, Lakeshore Floors, to bring you the absolute best Carpet and Upholstery services in town. Find out more info by visiting the Lakeshore Floors website at Lakeshore-Floors.com!
Carpet Cleaning in Macomb
Pet odors, smoke odors, and cooking odors, work there way DEEP into the carpet, and upholstery fibers. Our trained technicians, and our deep clean, hot water extraction methods; combined with our advanced cleaning agents, work there way down into the carpet, to break down unwanted dirt, insuring a clean carpet.
Modern Equipment
We also use the RX-20 Spinmaster. Not a simple wand like most companies. The RX-20 cleans your carpet surface multiple times, unlike a wand which usually passes over the surface one time.
Many other companies will also use the RX-20, but for an additonal fee. At Lakeshore Floors, this is the STANDARD way we clean, because it is THE BEST by far, and at no extra cost to you.
Upholstery
Dust allergens work there way into the fibers, along with odor. We treat the troubled areas to remove hard stains, while cleaning it right; preventing damage to the fabric. Our cleaning agents contain a special deoderizer that not only eliminates odor; but helps resist against odors.
Tile & Grout
Regular mopping just doesn't reach the stubborn dirt that lies deep in the pores of your grout lines, but our very high-pressure cleaning process does. Grout is a porous material, absorbing dirt, and spills; Making it impossible to get with a mop, or other regular floor cleaners. We use a high pressure, rotory extraction tool. It applies enough pressure to break down dirt, but not the grout. We also offer the option of a clear, invisible sealent that helps protect the grout from future spills, and possible stains.
Floor Sanitizing.
Have you had a slight drain back-up, in Saint Clair Shores, or sump pump failure in Clinton Township? If there is water in your basement, especially if it is an unfinished basement Sanitation may be what you need. We will extract any standing water to stop any continuous damage from happening. Using a turbo wand, with 200+ degree water coming from a truck mounted machine we will then sanitize the affected areas. Finished by using Benefect, an anti-microbial to ensure that no bacteria remains.